Filter by Category
Home Improvement
Registration Unavailable
Backyard BeeKeeping - Litchfield
with Bill Domonell
This introductory class is geared to those curious about honeybees and who may be considering starting hives of their own. Topics discussed will be honeybee behavior, cost, time commitment (by season), equipment, and types of hives.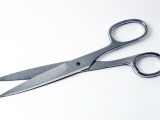 Registration Unavailable
How to Sharpen Everything and Anything - Litchfield
with Harold Pantely
Learn traditional and modern techniques to sharpen anything dull, like pesky kitchen cutlery, garden tools, scissors, etc. Topics to be covered include types of stones, gadgets, wet or dry, machines, all types of steel. Instructor will provide all instruments for demonstration and teach methods for students to try out.