Filter by Category
Computers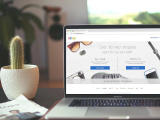 Selling On eBay - Litchfield **New Start Date** 12/9**
with Andrew Devlin

Dec 9, 2019 at 5:30 pm
This class will teach you the basics of selling on eBay and how to avoid pitfalls that come with it. You will learn about auctions, setting prices, writing descriptions and how to take photos of your items. We cover selling only. **New Start Date - 12/9**
Will run
Registration Unavailable
Creative Presentations - Watertown
with Brenda Tate
Boring is a four-letter word in the presentation business. My hope is to encourage you to explore your own creative abilities. We will put together a simple presentation that will build your confidence. By the end of class, you will have created your first presentation that was fun, colorful and easy. Please bring a USB to save your work and some experience with keyboarding.
Internet Security - R1 HVRHS
with David Thompson

Dec 16, 2019 at 6 pm
Understand the basic Internet security concepts and take basic precautions to protect yourself from hacking and identity theft. We will cover internet browsers, insecure browsers add-ons, password use and protective software. Participants should bring their own laptop fully charged (Mac or PC) and the power cord just in case.